Welcome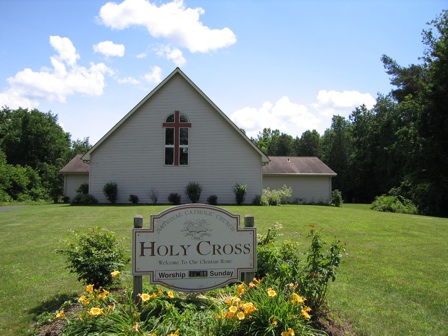 Holy Cross Polish National Catholic Church is located in Lakeland, New York, near the State Fairgrounds in Syracuse at 3690 Armstrong Rd.  315-468-6140.
Holy Mass is celebrated on Sunday at 11am. We have a regular schedule of liturgies, devotional services, and activities.
Our Pastor is the Very Rev. Walter Madej. The Parish Chairman is Mr. Stephen Zalewski and the Vice-Chairman is Mr. Philip Stepkovitch.
For more information, or in an emergency, please call Fr. Sr. Madej at 315-723-1256.
View our Blog for Announcements, Happenings, and Pictures. Our Calendar and Weekly Bulletins are also available. If you wish to contact us use our contact form or send a note to Carol.
The latest posts from our blog: